American Film Market 2005
The Gigi Iam Show with Gigi Iam on location at the American Film Market located at Santa Monica Loews Beach Hotel, 1700 Ocean Avenue, Santa Monica, CA. Founded in 1981, the AFM has grown steadily over the last two decades to become the largest motion picture trade event in the world. With this year being the largest turn-out of distributors in the history of the AFM from November 2-9, 2005. Unlike a film festival, the AFM is a marketplace where over $500 million in production and distribution deals are closed annually. Each year, more than 7,000 people convene in Santa Monica for eight days of screenings, deal making and hospitality. Participants come from over 70 countries, and include leaders in motion picture production and distribution, directors, agents, writers, lawyers, bankers and trade groups. The AFM is the annual Hollywood gathering for the global motion picture industry. Home of the independent. The American Film Market continues to be the pivotal destination for independent filmmakers and business people from all over the world. The Gigi, Inc Show with your host the lovely and sensational Gigi Iam is bringing you all the inside, juicy details like nobody else can and making hot deals among some of the biggest players in the world. Stay tuned-in for this upcoming episode only on The Gigi Iam Show for our rapidly increasing loyal audience of viewers, fans and supporters from all over the world.

Here are some really cool, exciting and fun pictures and clips from actual film footage of an upcoming episode of The Gigi Iam Show on location at the American Film Market with your producer and host the lovely and sensational Gigi Iam interviewing celebrities, the Icon and Living Legend Fred "the Hammer" Williamson, national and international film distributors, Buyers, Acquisition Agents, Money Makers, Business Executives, filmmakers, writers, producers and much more. Stay Tuned-In. Check back for airdates and times. Watch the Gigi Iam Show on Comcast. Check your local listings or click here for more information and airdates. UPCOMING EVENTS This is a very special program, fun, exciting and entertaining, yet filled with loads of informative and empowering information, including step by step how to advice about the film and television industry from experienced and wise VIP. Make sure you watch it or get the dvd #5.

Fred (The Hammer) Williamson at the AFM with Gigi Iam on The Gigi Iam Show. Fred Williamson A former Oakland Raiders / Kansas City Chiefs football star, Fred "The Hammer" Williamson rose to prominence as one of the first – and the biggest – African-American male action stars of the "blaxploitation" genre of the early 1970s. Burly yet handsome the 6' 3" Williamson first came to the public's attention in the TV series Julia (1968), playing the title character's love interest. Soon after, Oscar-nominated director Robert Altman cast Williamson in a pivotal role in his breakthrough film, M*A*S*H. Williamson's rugged, athletic physique made him a natural for energetic roles and he quickly established himself as a street wise, tough guy in classic black action films such as Hammer, Black Caesar, That Man Bolt, Hell Up in Harlem, Three the Hard Way and Bucktown. In 1974, Williamson established his own production company, Po 'Boy Productions, which has produced over 40 movies to date.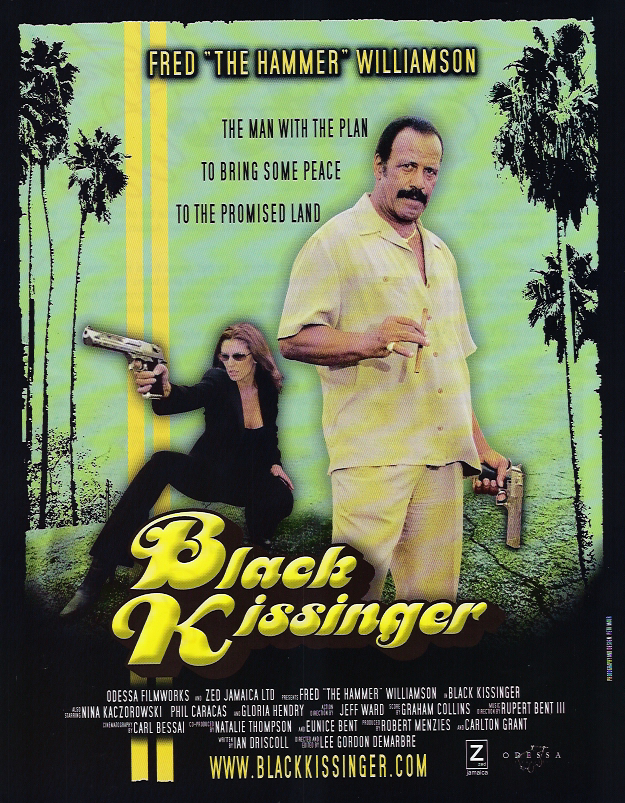 Fred Williamson and Gigi Iam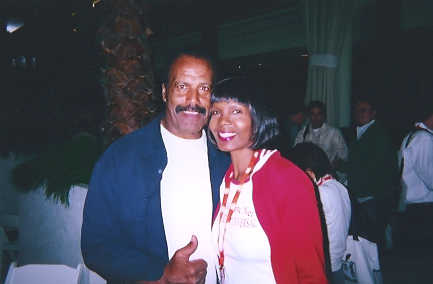 Gigi Iam and Olivier Gruner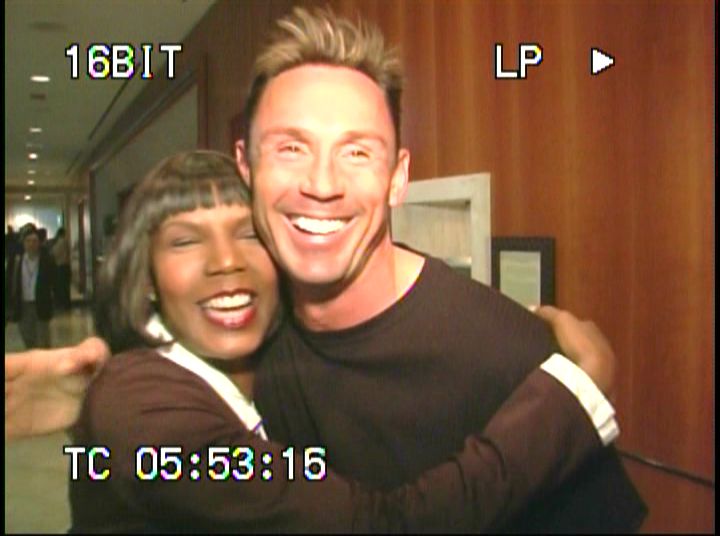 Former Commando Marine (Navy SEAL) and World Kickboxing Champion Olivier Gruner was launched onto the action movie circuit by IMPERIAL ENTERTAINMENT with the urban actioner ANGEL TOWN and Albert Pyun's trendsetting cyberpunk sci-fi thriller NEMESIS. He's since gone on to carve a solid reputation for himself in such projects as SAVATE, MERCENARY, AUTOMATIC, MARS, INTERCEPTORS, TNT, and many more. Upcoming projects, "WHITE OUT" The Best SnowBoard Chase Ever. A young group of gifted friends pool their various skills together to pull off the biggest heist ever attempted above seven thousand feet. Motivated by millions of dollars, these young adepts infiltrate themselves into the local population to rip off four of the biggest ski resorts in North America. Not only are they expert snowboarders... Other projects, Check out www.thepros.tv for the inside scoop on professional athletes! For more on Olivier check out his official site at www.OlivierGruner.net.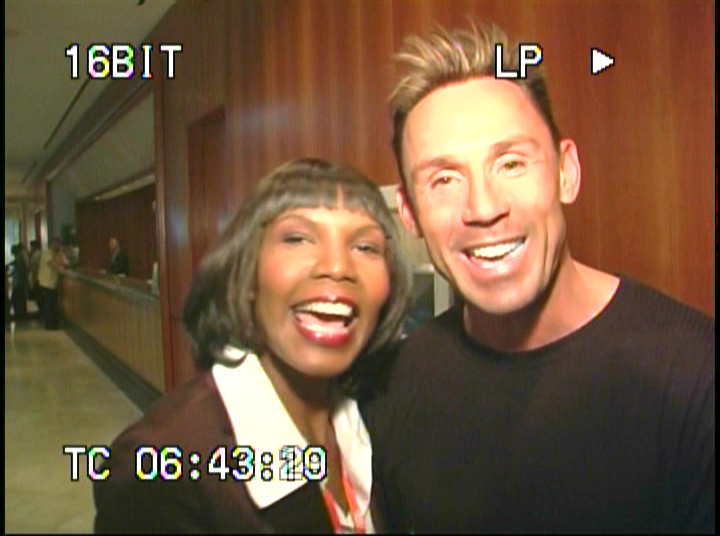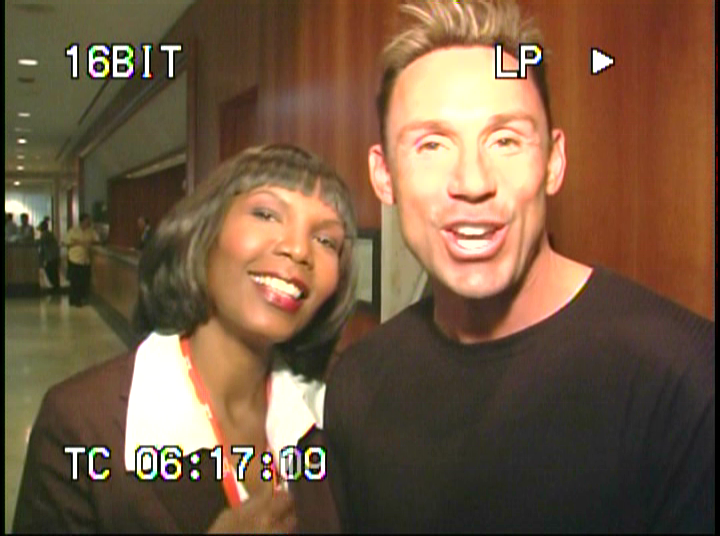 David Heavener and Gigi Iam


David has directed and written over seventeen movies for HBO, Showtime, and the international market. He has had two features and best picture awards at two outstanding film festivals. David Heavener is an award-winning actor, director, writer, producer and songwriter. His career spans twenty years of directing actors such as Academy Award Winner Martin Landau, nominees Sally Kirkland and Karen Black, Margot Kidder, Tony Curtis, Isaac Hayes and many others. After penning many Top Ten hit songs in Nashville, David made his way to Tinseltown to make it in Hollywood. He has made over thirty movies, many of which air on HBO, Showtime and USA Network. He also guest-starred in NBC's "Hunter" and "Days of our Lives". He has been featured on "Entertainment Tonight" and "Dramalogue". Watch for and attend his upcoming Seminars. For more on David and his seminars log onto his website at www.actioncatentertainment.com.

Ron Lavery and Gigi Iam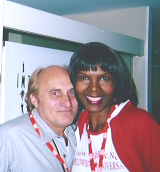 Ron Lavery has over thirty years in the film making business, he is a producer and distributor. This is Mr. Lavery's fifteenth year at the AFM. Ron Lavery has two films he will be starting production on, in addition to acquiring filmmakers film that are ready for distribution. Mr. Lavery said that he has had a wonderful life making movies, he's not stopping just slowing down a little to help other up and coming writer's, producer's have success as he has.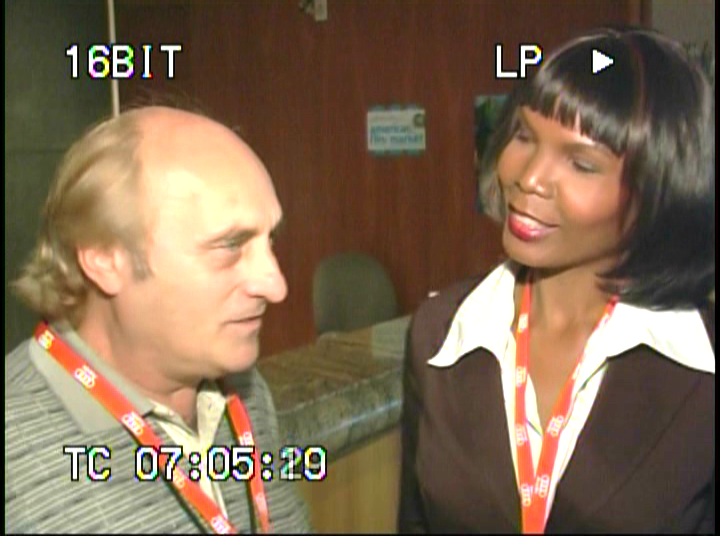 Ron, Gigi and Don Goodman, writer who brought his script to Ron Lavery, "The Man Who Breathe Fire".
Now they're working together.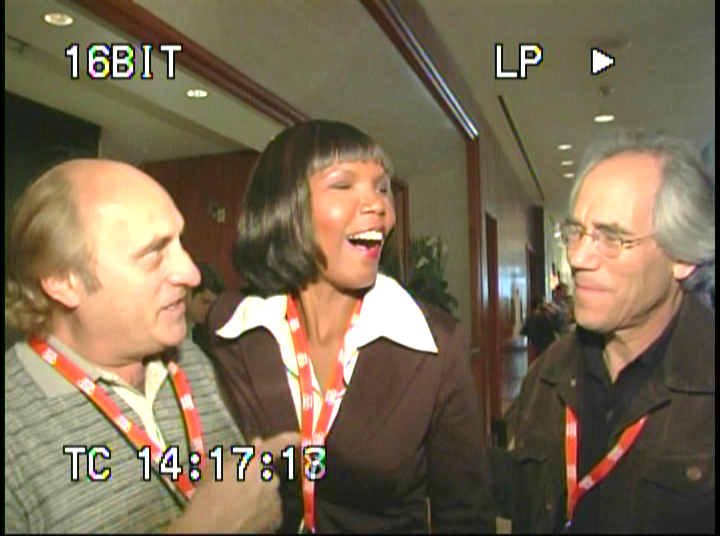 Jamaal H. Fort, from The What'suppppp! Guy's to 'Fourth World Media'
his own film production company. For more on Jamaal go to www.fourthworldmedia.com.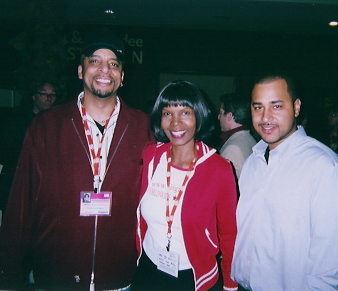 Jamaal, Gigi, and Aaron Mays, working with Jamaal.

Gigi, Jamaal and Ferrari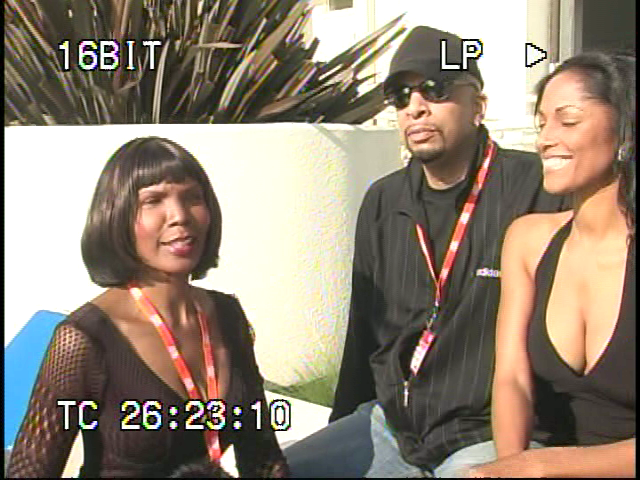 Introducing Ferrari, this is Ferrari's first year at the AFM. Experienced in the entertainment business working with BET and others, she says African Americans have been on the raise, we just didn't know it. Well, NOW we know it and there is no stopping us now. Ferrari is working together with Jamaal on film projects with Jamaal's production company 'Fourth World Media' and has her own projects in development. Tune into the Gigi, Inc Show and get the full story on Jamaal Fort and Ferrari.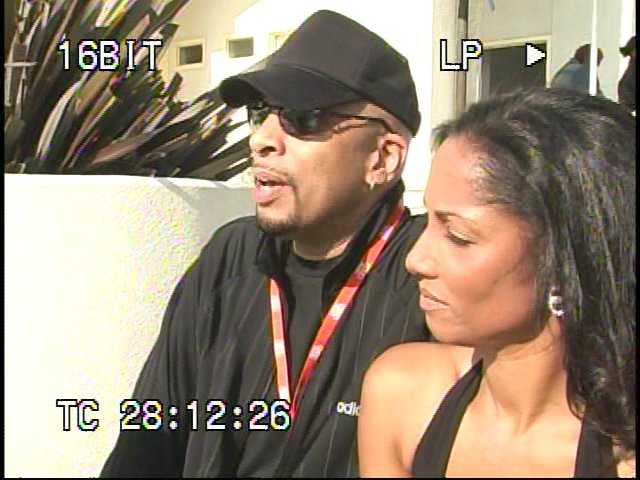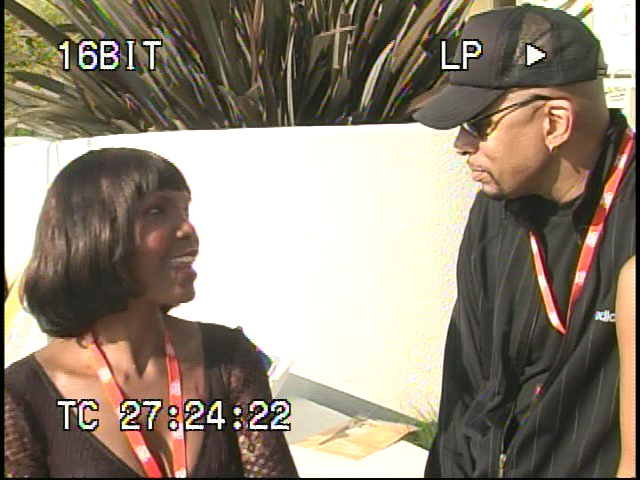 Gigi Iam and Jonathan Wolf, Executive Vice President, IFTA and Managing Director of the AFM.


The AFM is produced by the Independent Film & Television Alliance (IFTA), the trade association representing the world's producers and distributors of independent motion pictures and television programs. Tune into The Gigi Iam Show for the inside scoop and empowering information that Gigi gets Mr. Wolf to share.

Gigi and Troma Entertainment Rep Ed

For over thirty years, Troma Entertainment has been at the vanguard of independent cinema, permiating pop culture in ways never imaginable when "Big Gus, What's The Fuss?" was just a twinkle in Lloyd Kaufman's mind. But the truth is, fans of Lloyd and Troma are everywhere. Some you already know about: Kevin Smith. Quentin Tarantino. Matt Stone and Trey Parker. and Former Iraqi Minister of Information Mohammed Saeed al-Sahaf. and South Park.

Toxie 'Awrrrr', Gigi and Ed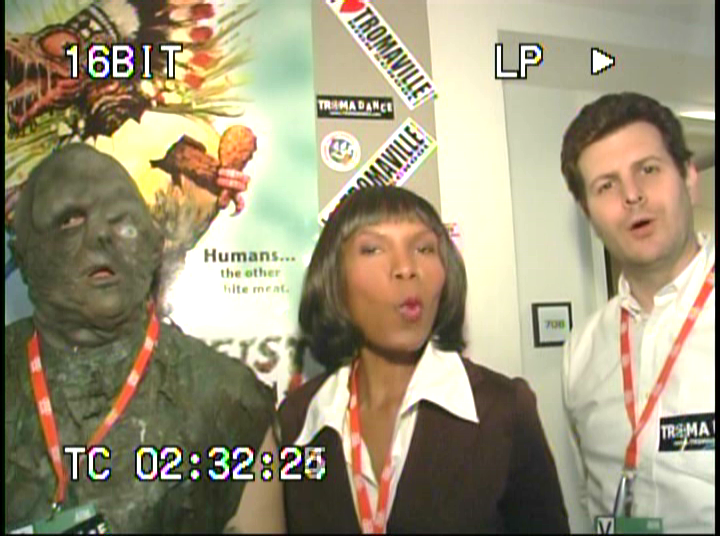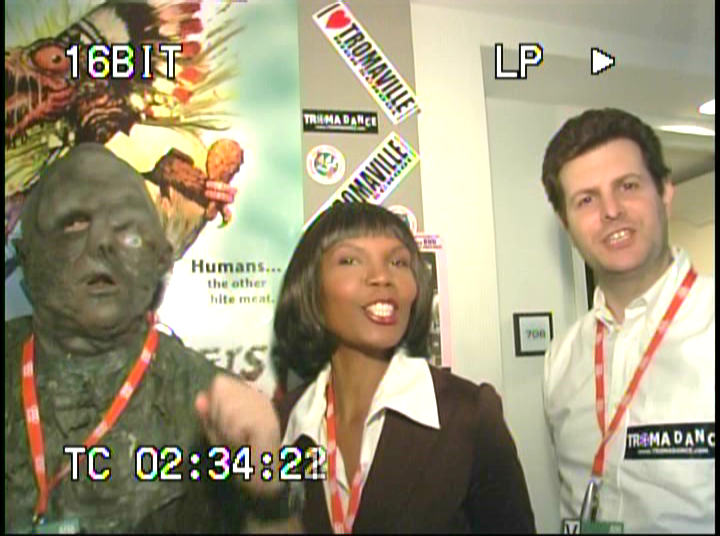 International Charles Ganem of LimeLight Distribution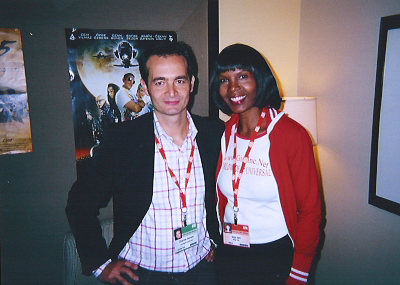 and Gigi Iam


Annouchka Lesoeur
French speaking Annouchka is the third generation of her family film business. Annouchka's family has been in the film business 68 years. The family's international film "El Rey" will be in American theaters, know that you heard it here first. Tune into The Gigi Iam Show to get all the details of the story based on truth, the origins of narco traffic, a story of love written in blood.


Gigi and Annouchka
Louisiana is open for business says Phyllis Sims, Attorney At Law


Phyllis Sims and Gigi Iam

Success In "The Other LA"-Totals (projected) Actual Louisiana PayRoll $117,436,036. An economic impact study conducted determined that the film and television industry in Louisiana directly generated $106 million in economic out put in the year 2003. Wages for the film and television industry have increased 22% and growing strong since the Motion Picture Incentive Act was introduced. You do the math. Ms. Phyllis Sims breaks it down, she tells the real deal on The Gigi Iam Show on location at the American Film Market. Check back for airdates and times.

Linda Thurman, Marquetta Cheeks and Gigi Iam

Linda and Marquetta have a beautiful story of how they met and started their business Emerald Bayou Studios in Baton Rouge, Louisiana. Emerald Bayou Studios is the home of Home Grown Workforce Initiative, Louisiana's most exciting training program for film production crew. Know you heard it here first. For more log onto www.emeraldbayoustudios.com.

Larry Durbin, LaCAEDA Film Commissioner, and Gigi Iam

Mr. Durbin states, as a matter of fact, that Louisiana is open for business, bring your film productions. As Film Commissioner of Louisiana we are going to continue to do all that we can to help where Hurricane Katrina caused devastation. He declares, Louisiana is open for business.
To get more information or contact Mr. Larry Durbin link onto www.emeraldbayoustudios.com/la_cap_area/lacapfilm.html.

The Santa Monica Loews Beach Hotel Suite Rooms were turned into Worldwide Business Executive Offices
for local, national and international world travelers in the
business of film and television.
Gigi Iam and Eureka Glinton of the Bahamas Film & Television Commission. The Bahamas has created yet another enticement for filmmakers: The Inaugural Bahamas International Film Festival, "Cinema in Paradise," is set to go Dec. 9-12 in Nassau. For more log onto www.bahamasfilm.com.

Owen S-M. Bethel of the Bahamas Film Invest International and Gigi Iam

Montaque Group. In 2005 the functions and services of MSI were separated into the two distinct entities, thereby giving birth to MCP². Both entities maintain a common corporate objective of serving those individual and corporate clients who demand a high level of confidentiality and personalized service. For more go to www.MontaqueGroup.com.


Gigi Iam and Craig A. Woods, Film Commissioner of the Island of the Bahamas

Plan a trip to the Bahamas. You'll have to tune into The Gigi Iam Show for the exclusive information Gigi gets from Mr. Woods. For more on the Bahamas log onto www.bahamas.com.
Gigi Iam and Denice J. Sealy

Gigi: Shhhh, girl Denice you're here at the AFM without credentials, you can't get pass the first floor, do you think you'll make connections? Denise: Gigi I walked up to you didn't I...nothing ventured nothing gained. Gigi: Denise, I know...the bigger the risk, the bigger the success. You go girl. I want you to come into our studio to share your story and film on The Gigi Iam Show. Denise: Thank you, I will be there.
Jerry Baxter, Writer/Producer and Gigi Iam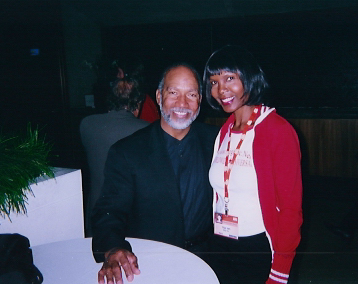 Jerry Baxter, president and owner of 'In The Black Productions' located in Beverly Hills, California has film projects currently complete with names attached. Mr. Baxter is at the AFM looking for Buyers directly to sell his work and keep the ball rockin' and rolling. In addition, Mr. Baxter has two film projects in the works and he is looking for talent.

Shane Snipes, Actor/Producer and Gigi Iam. Shane was a guess speaker on our recent Power Networking, Film and Entertainment Conference Panel. We ran into each other at the American Film Market.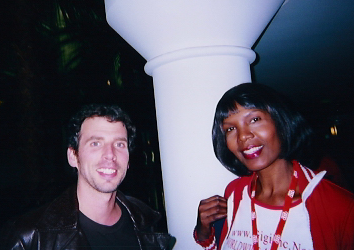 T.A. Williams, Sound Tech/Seg Producer, Ed Baran, Publicity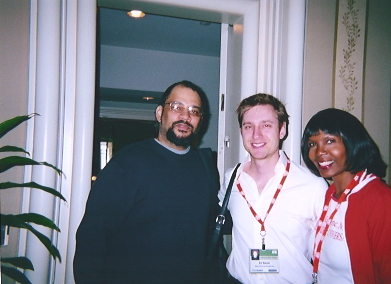 and Gigi Iam

Gigi and Russ, David Heavener's Associate

Lise Romanoff, Managing Director,
Worldwide Distribution of Vision Films,
and Gigi Iam, Producer, Executive Producer and Host of The Gigi Iam Show
T.A., Gigi, and Sal Munir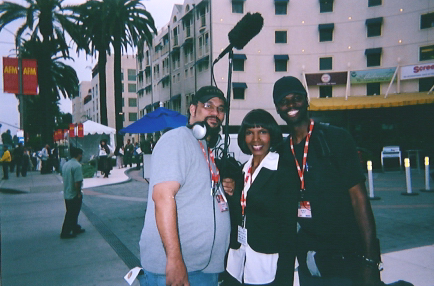 T.A., Alison Newman, Executive Producer of "Virgin Again" and Gigi Iam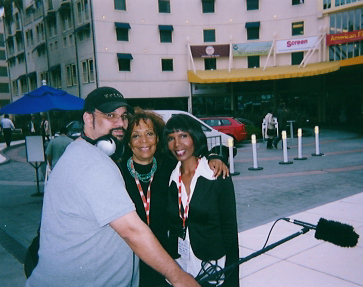 Alison Newman was a recent special guest on The Gigi Iam Show.
dear gigi, the first day of afm, i was excited and went down to the loew's hotel, without a pass but did quite well just seeing old friends, and meeting new ones. its good for film makers to just have faith whether they have passes or not, and be there. be in the environment, be around the folks that make it happen, that have dreams, and believe..catch the vibe.. the second day, i was blessed with a pass by the beautiful gigi iam..something i didnt expect, a gift from GOD, through this lovely vessel..because GOD wanted me to be free to move about more..thank GOD for his people..

T.A., Sound Tech/Seg Producer, T.A. is a writer/producer running his own business for several years.
T.A. working on The Gigi Iam Show.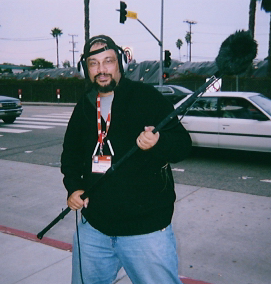 Sal, Camera Tech. Sal has been writing and producing "Indie" films and documentaries since 1996. In the business of filmmaking, he gives 100 plus percent to each project.
Sal working on The Gigi Iam Show.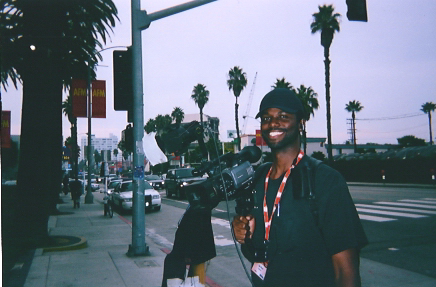 Sal, Gigi, and T.A. getting their eat on. Gigi: "I'm still hungry".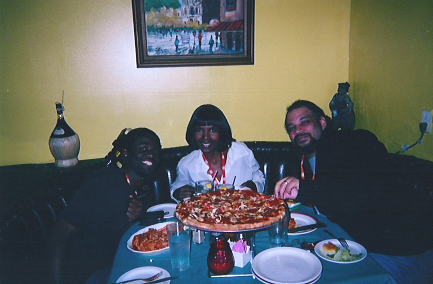 To Be Continued.

© Copyright 2005-2006 GMI Productions/The Gigi Iam Show All Rights Reserved.