FOR IMMEDIATE RELEASE
The Gigi Iam Show TM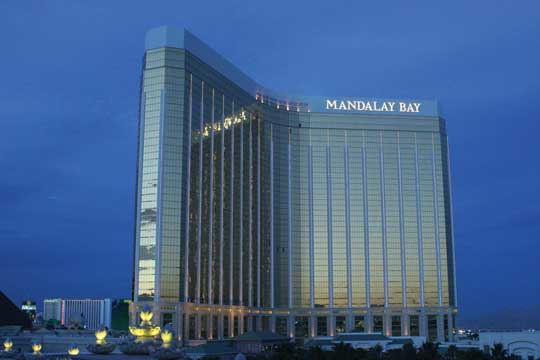 This Is A Previous Press Release. New Press Releases Posted As Available.
GMI Productions (GIGI INC)
IAM Entertainment
P. O. Box 2422
Culver City, CA 90231-2422
http://www.GigiIam.com
Contact Us


PRESS RELEASE

The Gigi Iam Show
With your Host the Dynamic, Lovely and Sensational Gigi Iam,
"Bringing It Like Nobody Else Can."

NATPE 2008
The NATIONAL ASSOCIATION OF TELEVISION PROGRAM EXECUTIVES
JANUARY 28th-31st, 2008
LAS VEGAS, NEVADA
MANDALAY RESORT CONVENTION CENTER
INDEPENDENT PRODUCERS PAVILION

More Press Releases

*****

GIGIIAM.COM is scheduling appointments for NATPE 2008 Las Vegas
The Gigi Iam Show Independent Producers Pavilion.
To schedule a meeting please Contact Us.
We look forward to meeting with you.
Click here for more information about The Gigi Iam Show.

Join over 350,000 households, approximately 1 million viewers throughout Southern California watching The popular Gigi Iam Show. We are expanding Worldwide: New York, Chicago, Atlanta, Florida...

Here are a few of the guests viewers get to see, brought to you by
Gigi Iam, - "like nobody else can."

Gigi's All Star Celebrity and VIP Special Guests Line Up:
*The Regal, Living Legend Sidney Poitier
*Living Legend Lenny Williams
*Former Oakland Raiders Star turned Action Hero Fred (The Hammer) Williamson
*MVP - Superstar - All Star Professional Basketball Player, Former Milwaukee Bucks - Marques Johnson
*Jazz Great Roy Ayers
*R&B Phenomenon Howard Hewett
*The Outrageous Comedian Ruben Paul
*The Super Funny Rodney Perry
*Jazz Electric Guitar Great Ray Fuller
*Former Commando Marine (Navy SEAL) and World Kickboxing Champion turned Action Star - Olivier Gruner
*Legendary Charles Wright (Express Yourself)
*Just Lovin Music Studio, Inc - Michelle Love (teaching children music and more)
*Freddie King (teaching black male youth to raise up and step into success)
*Renaissance
*Steven Fischer
*Award Winning Living Legend Bill Melendez
*Acclaimed Poet James Ragan
*Entertainment Industry Professionals - Tim Greene, T. Smith, Pearl Jr.
*Fleace' Weaver
*Tiffany Victoria Bradshaw
*Executive V.P. of Independent Film & Television Alliance and Managing Director of the American Film Market - Jonathan Wolf
*The What'suppp Guys Jamaal Fort
*Award-Winning Actor, Director, Writer, Producer and Songwriter - David Heavener
*Olympus Films Award Winning Writer/Filmmaker/Author - Donald L. Vasicek
*Women's Humorist Motivational Speaker, Perfectly Imperfect Women - Melodee Crawford
*Award-Winning Filmmaker, Writer, Producer - Ron Lavery
*International Award-Winning Master Magician - Kenrick "ICE" McDonald
*Bi-Coastal Actor - Richard Chew
*Filmmaker / Executive Producer - Alison Mills Newman
*Filmmaker / Director - Michael Marks
*Award Winning Animators / Filmmakers and Twin Sisters - Shawnee Gibbs and Shawnelle Gibbs
*73 year young Olympic Gymnast - Ebba Rosenblad
*88 year young Inspirational Dancer - Morris Hatten
*Acclaimed Singer, Songwriter, Performer - Sharlotte Gibson
*Shout 4 the 80's Musician's - Manchester Nick and Toni Currie
*Business Entrepreneur - Emmett Dunlap Jr.
*Author of Blissful Living - Dr. Mawiyah Clayborne PhD
*Writer / Filmmaker - Gerald G. Haynes
*The HOPE For Life Foundation / Creator of Community Day - Bishop Edward R. Turner
*And Much More

*Empowerment - The Gigi Iam Show TM is an entertainment, film, music, news, magazine, talk show series, with Gigi Iam TM bringing it to you like nobody else can. Gigi will surround you with her incredible charisma and winning personality. She will seduce you with her irresistible presence.

*Social Issues - Concerned with social issues, as well as community affairs, Gigi reaches out with a universal message to empower through positive entertainment, film, television, music, dance, poetry, images and more by creating inspired educational entertainment - 'Edutainment' TM for today's generation!

*Community - Gigi is reaching out to this generation, and generations to come.



Keep tuning into The Gigi Iam Show watch for the upcoming full coverage of NATPE 2008. NATPE (National Association of Television Program Executives) is the only American market serving the worldwide television industry. Attending the annual conference January 28-31 under one roof at the Mandalay Bay Hotel & Convention Center in Las Vegas offers you a clear vantage point to view the global television community with up close and personal interviews by your host the lovely and sensational Gigi Iam, "Bringing It to you Like Nobody Else Can" getting all the inside juicy details from Television producers, distributors, buyers, filmmakers, celebrities, deal makers, moneymakers, and much more.

You can catch show times and listings at http://www.GigiIam.com.

Entrepreneur, Producer, Talk Show Host, Singer, Model and Film Actress (Random Hearts, Boomerang, The Thomas Crown Affair, Gloria). Gigi Iam brings empowerment, fun, excitement, joy and edutainment entertainment to The Gigi Iam Show. An entertainment, film, music, news, magazine, talk show bringing it to you like nobody else can. Reaching more than 350,000 households and increasing rapidly worldwide airing regularly throughout Southern California on Time Warner Cable Television - channel 24 and channel 35 in Inglewood. The Gigi Iam Show is committed to advancing multi-cultural identity via education through exciting, fun and enjoyable educational entertainment. Guests include celebrities, actors, artists, singers, athletes, activists, bands, filmmakers, writers, directors, producers, entrepreneurs, buyers, poets, real people with unique messages, and much more.

Ms. Iam, also with television acting credits including The Cosby Show, Law & Order, Exiled, New York Undercover, is committed to bringing a message of empowerment, love, advancement, truth and enrichment to this generation and generations to come. Ms. Iam says, ..."we're doing great things, working with great people".

To see a live taping of The Gigi Iam Show FREE logon to http://www.GigiIam.com one of the most popular websites on the internet, for more information, updates, airdates, hot topics, secure online shopping and more.

Main Page




Trademark and Copyright 1999-2008 GIGI, INC ; GMI Productions and all its entities, The Gigi Iam Show, GGTV Broadcasting, Gigi Iam, Infinity Productions, GoldenEgg Media Produtions All Rights Reserved.